My Team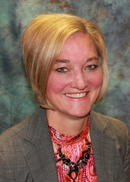 Melissa L Snyder
Director of Operations
Office 423-385-1424

Melissa returned to the Chattanooga area with her family and began her career with Northwestern Mutual in 2006 as an assistant to H.L. Hackney, CFP®, CLU®, one of our office's most tenured financial advisors.  Melissa is an alumni of The Baylor School and holds a BS degree from GA Southern University.  Her prior experience and career in the hospitality industry as well as her experience with H.L. Hackney's practice have allowed her to build enduring client relationships.
She is licensed through Northwestern Mutual as an associate financial representative and holds a producers license in TN for life, health, disability, and long term care sales. 
Melissa joined teams with me and my associate, Tim L. Franklin, CFP® in April 2010.  Melissa was recognized by our Home office in July 2010 with the Commitment to Excellence Award for our network office.
Melissa and her family reside on Signal Mountain.
She oversees the operations for our practice.